'Since 1984'

Expressive Design Construction

has been owned and professionally operated by

Craig Jacobs, a Licensed and Insured Design/ Build

General Contractor  specializing-in 'all aspects'

of new and 'especially older home' remodeling.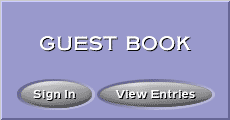 Q. HOW EXPENSIVE IS REMODELING?

                                                           WE PROFESSIONALLY COMPLETE:

Room Additions of all types!  Including elegant Family Rooms, spacious new Master Bedroom Suites - award winning BLUE RIBBON

Kitchens &  Bathrooms - Finely Finished Basements  including mastered-Basement excavation capabilities, including waterproofing

Structural Concrete work, Lowered floors, Footings & new Foundation work to create 8, 9 or even 10' ceilings in your basement!

Specialty treatments & finishes including Fine Cabinetry, Custom Carpentry, elegant tile work, custom painting

Plumbing, HVAC and electrical work,   We build the best  attic conversions, Second Story additions & all other imaginative Upgrades,

Relax in a new quality Hot Tub, New Patios, Trex and Redwood Decks, sturdy Fencing, Garages, Gazebos, sheds and play houses

"Commercial upgrades - we can update your office or business", General Repairs, Disaster repair, Home inspections & much more...

like...Outstanding Home Theatre Rooms, energy efficient whole house Window Replacements, new Roofs, custom siding,

built in Appliances (all Makes), Superior Countertops- in granite, marble, and all crafted solid surface materials.

We also only hire the best subcontractors that we have used extensively for many years!

"We love to do Historic Restorations"  - Custom Older Home Remodeling is our specialty and mainstay!

-Licenced Utah General Contractor & Remodeling Professionals since 1986-

We also Build modern Custom Homes!

-We can build you a fantastic new home from the ground up!-

New home, or a 100 year old home, your project will be our 'upmost priority!' ....We usally take on only one job at a time!

We provide detail oriented work of the highest quality!  We tackle each project with imagination & with complete integrity - all at a fair price!

We involve our clients in every step of the remodel process, we listen to your design suggestions and 

will even 'let you physically help us paint the walls, or lay the kitchen tile, or be involved any way you want.'

"Hands Down"- we are one of the most trusted and innovative 'older home remodeling contractors' in Salt Lake City! 






We will fall in love with your property and take exceptional care of you, we promise!












We will leave you saying
Wow! Great Job
!












4700 South 700 East   Salt Lake City, Utah  84107

Expressive Design Construction

IS A FULL SERVICE 'Interior or Exterior'

HOME REMODELING AND RENOVATION

CONSTRUCTION COMPANY

  We will listen to your ideas 

and work together to quickly plan and create a

realistic design that will satisfy you 100%!

-Our firm will efficiently and economically

complete your most difficult project,

be it  LARGE or small...

We are fully licensed and insured!  We will be happy to provide any client with a Certificate of Insurance showing policies and coverage as well as bonding limitations upon request.

Ask us about our UNIQUE

"DUST FREE" REMODELING SYSTEM!

Our firm offers  popular 'bid', and 'cost plus contracts'.

-

And for qualified

clients we can also include helpful financing and special payment options!

Give us a call, we can answer your questions

dial...

Feel free to send  me an e-mail and 'ask any question you wish!'


                     801-898-4582




Home Office (801) 262-2096  
    Fax-(801) 266-3164

   cbjacobs@integrity.com

A Beautiful Second Story Master Bedroom Suite addition constructed in Sugarhouse

Check out a few of our custom  KITCHEN and  BATHROOM Renovations

"Hello, I'm Craig! Call me anytime...

801-898-4582

Office (801) 262-2096  

Fax-(801) 266-3164

WE CAN CREATE FABULOUS LIVING SPACES

THAT YOU WILL ENJOY  FOR MANY YEARS TO COME!

Check out a few EXAMPLES OF OUR 

ROOM ADDITION WORK

OLDER HOME REMODELING

IS OUR SPECIALTY!

WE CAN UPDATE 'ANY ROOM'

OR YOUR ENTIRE HOUSE!

We have satisfied many customers for 28 Years!

providing 'outstanding' workmanship while

keeping our client's wishes & budgets in mind.